The Best Cash Back Credit Cards
This post contains references to products from our advertisers. We may receive compensation when you click on links to those products. The content is not provided by the advertiser and any opinions, analyses, reviews or recommendations expressed in this article are those of the author's alone, and have not been reviewed, approved or otherwise endorsed by any bank, card issuer, airline or hotel chain. Please visit our Advertiser Disclosure to view our partners, and for additional details.
Many people prefer cash back rewards to other credit card perks such as frequent flyer miles. Cash rewards programs are simple to understand and easy to redeem. Unlike points and miles, cash can earn interest when unused and are not subject to the constantly changing terms and conditions of credit card issuers and travel programs. (See also: How Cash Rewards Credit Cards Really Work)
My family is a perfect example of how you can use credit cards to receive cash back. Using our cards for day-to-day purchases, we may spend as much as $2,500 on them each month. When we are not looking for travel rewards, we use a card that returns 2% on all purchases in order to earn an additional $50 a month in cash back. That equals a return of $600 each year that we can add to our discretionary spending or apply to our savings.
Just one word of caution — cash back credit cards should only be used by people who can pay their credit card balances in full and on time. To do otherwise virtually ensures that you will owe more in interest and penalties than you will ever receive as cash back.
The Top Credit Cards Featuring Cash Back Rewards
Once you have decided to earn credit card rewards in the form of cash back, you should definitely consider my favorite cash back rewards credit cards.
Citi® Double Cash Card - 18 month BT offer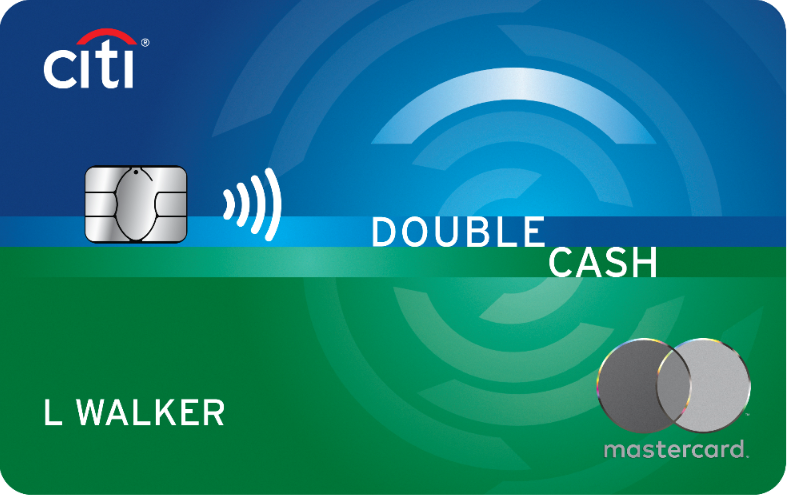 The Citi® Double Cash Card - 18 month BT offer from our partner Citi stands out from other credit cards offering cash back rewards in that you earn cash back not once, but twice on every purchase. You can earn 1% cash back when you buy, plus another 1% cash back as you make payments for those purchases, for a total of 2% cash back. No need to wait until you pay off a purchase to earn the additional cash back — you'll get it whether you can pay in full or over time, as long as you pay at least the minimum amount due. There are no category restrictions, no enrollments in rotating categories, and no limits on the amount of cash back that you earn. There is no annual fee.
Click here to learn more and apply for the Citi® Double Cash Card - 18 month BT offer today!
While not as exciting as redeeming rewards for travel, the value in getting cold, hard cash is not to be underestimated. There's no value in collecting travel rewards if you don't end up using them. With cash rewards, you know you'll always be able to use your points. Start collecting your cash rewards today!
Like this article? Pin it!