Best Superstore and Wholesale Club Credit Cards
This post contains references to products from our advertisers. We may receive compensation when you click on links to those products. The content is not provided by the advertiser and any opinions, analyses, reviews or recommendations expressed in this article are those of the author's alone, and have not been reviewed, approved or otherwise endorsed by any bank, card issuer, airline or hotel chain. Please visit our Advertiser Disclosure to view our partners, and for additional details.
Shoppers want high-quality, affordable options — even better if they can pick up everything they need at a single store. Superstores and wholesale clubs sell all the basics a regular family needs, including fresh produce, clothing, hardware and fixtures, electronics, auto supplies, and even prescription medicine. Many of these giant retailers now offer their own store credit cards, allowing consumers to earn rewards and save even more on everyday purchases.
Superstore Credit Cards
You can buy pretty much anything at these superstores, and many of these credit cards offer additional rewards, discounts, or benefits on top of the everyday savings.
Target REDCard™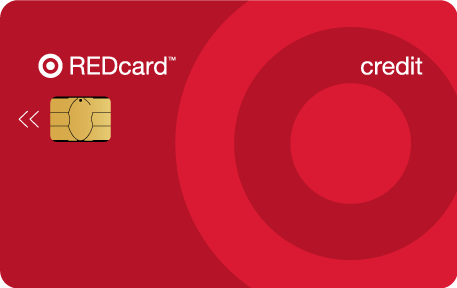 The Target REDCard™ offers 5% off all your purchases at Target and Target.com, plus free shipping on most orders at Target.com and an extra 30 days to return items. There's also a debit card version of the REDcard, which works like a check and draws on your checking account. There is no annual fee for either card.
Click here to learn more and apply for the Target REDcard™ today!
Walmart Credit Card
The Walmart credit card starts you off with a 10% (up to $25) savings on purchases when you open an account. Get 3% back on Walmart.com purchases, 2% back on Murphy USA and Walmart gas, and 1% at Walmart and anywhere else your card is accepted. You receive these savings as statement credit. There is no annual fee.
Amazon.com Rewards Visa Card
Amazon has everything you might expect at a superstore, and their credit card has a strong rewards program to boot. The Amazon.com Rewards Visa Card offers three rewards per dollar on purcahses at Amazon.com, plus two points at gas stations, restaurants, and drugstores. All other purchases are one point per dollar. There are no earning caps and no point expiration. You can use your rewards to pay for Amazon.com purchases, or redeem for cash back, gift cards, and travel. There is no annual fee.
Big Lots Credit Card
Big Lots is known for carrying a wide variety of closed out or overstocked merchandise. Here, you can buy packaged food and drinks, clothing, furniture, and electronics. If you're planning to make a large purchase (or a few large purchases), the Big Lots credit card offers special financing options that will make payment easier on your budget. There is no annual fee.
Wholesale Club Credit Cards
You need to pay a membership fee in order to shop at wholesale clubs, but the savings you reap can be well worth it, especially when you factor in the perks that come with wholesale club credit cards.
Sam's Club Mastercard
Part of the Walmart empire, Sam's Club ranks right up there with Costco when it comes to sales — and savings. With the Sam's Club Mastercard, you get 5% back at U.S. and Puerto Rican gas stations and on gas at Sam's Club (on up to $6,000 in purchases per year), 3% cash back is on dining and travel, and 1% on other purchases. Get a $45 statement credit when you open a Sam's Club consumer credit card and make a $100 purchase on the same day (offer ends March 31, 2016). There is no annual fee for this card.
BJ's Perks Mastercard
Rounding out the top three of wholesale clubs is BJ's Wholesale Club, and the BJ's Perks Mastercard is nothing to sneeze at. Get up to 5% back on most in-Club and BJs.com purchases, 2% back on dining and non-BJ's gas purchases, and 1% on other purchases. Use this card to save 10 cents per gallon at BJ's Gas and save up to $25 when you renew your membership fee.