3x Reward Card With Insane Bonus
$200 cash redemption value bonus is an incredible deal on a no annual fee card.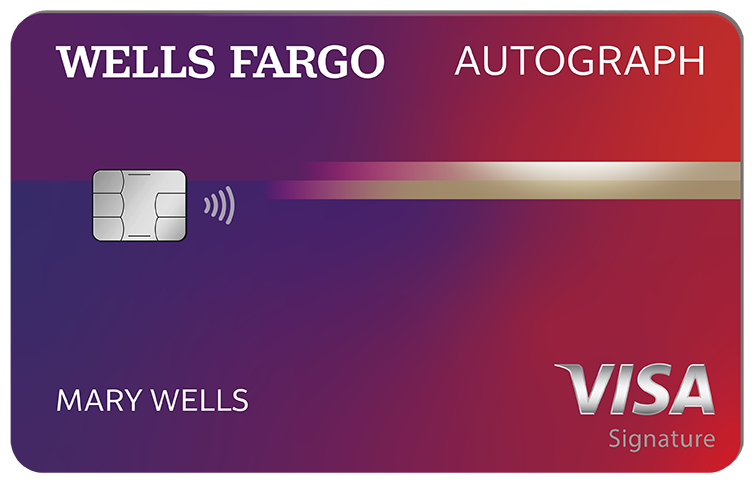 Rates & Fees
Editor's Pick: Best welcome bonus & best unlimited categories.
Bottom Line:
Earn unlimited 3x points on restaurants, gas stations, travel, phone plans, and more! Plus 1x on other purchases.
Earn 20,000 bonus points ($200 cash redemption value) when you spend $1,000 in the first 3 months.
Generous Intro APR on purchases.
$0 Annual Fee.
Click "APPLY NOW" to apply online.
The Wells Fargo AutographSM Card's offer is one of the largest welcome bonus we've seen for a no annual fee credit card.
Getting $200 cash redemption value for your first $1,000 in spend — that's like getting 20% cash back!
3x Rewards on Gas, Travel, Restaurants etc, No Cap!
This first-class card offers unlimited 3x points on gas, travel, restaurants, transit, popular streaming services and phone plans. Plus, earn unlimited 1x points on other purchases. There's very few cards out there offering unlimited 3x points on such timely categories – this is almost unheard of for a no annual fee card.
And unlike most other rewards cards, there are no spending caps, rotating categories, or activations required.
This Card is Loaded With Insane Features
Up to $600 protection for your cell phone if monthly cell phone bill is paid with this card ($25 deductible).
Forget Interest for One Year: Enjoy 0% Intro APR on purchases for 12 months from account opening, then 19.24%, 24.24%, or 29.24% variable APR after.
My Wells Fargo Deals: An easy way to earn additional cash back (as statement credit) while you shop, dine, or enjoy an experience simply by using this card.
Luxury Travel Perks: Enjoy a premium collection of benefits at a selection of the world's most intriguing and prestigious properties.
No Annual Fee or Foreign Transaction Fee.
Bottom line: Who Should Get This Card?
With a first-class bonus worth $200 in cash redemption value and unlimited 3x points on great categories like gas, restaurant, travel, etc, this card is for anyone who loves a great bargain. It is a simple card — no messy rotating categories and rewards do not expire. This level of insanely high bonus is almost unheard of for a $0 annual fee card.
This is a fantastic deal that we would recommend to our own friends and family, hands down.
Ready to earn a huge bonus?
Have Poor Credit?
If you have poor credit or zero credit history, you cannot qualify for great deals featured on this page. These credit card bonuses require excellent credit. If you have poor credit or little credit history, a rewards credit card may not be the right choice. You may want to first look into ways to improve your credit.
Wise Bread has worked with many organizations to help educate the public about credit and finance. Our experts have served as keynote speakers at the Society of Financial Educators Conference; co-hosted the New York Times' American Express Small Business Forum; contributed material to Citi's financial literacy community; and presented as a keynote speaker at Chase's Women in Leadership Conference.
The Wells Fargo AutographSM bonus is pretty hard to beat. But if you already have this card, here are two other options for your consideration.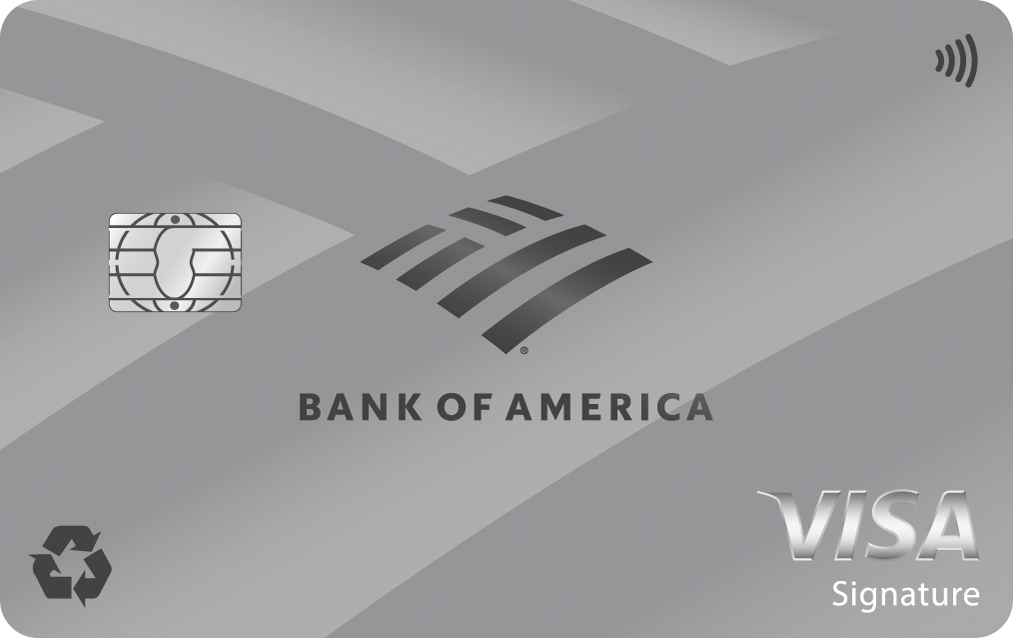 If you are carrying a big balance right now, you could potentially save a ton of money by transferring your balance to this card. This card offers a stellar 0% Intro APR for your first 18 billing cycles for purchases and for any balance transfers made within the first 60 days of opening your account. After the Intro APR period ends, a Variable APR of 18.24% to 28.24% will apply. A balance transfer fee of 3% (minimum $10) will apply.
Thinking of making a big purchase? The extra long intro APR period of 18 billing cycles allows you to enjoy your purchases interest free for one and a half years. Such a long Intro APR period is almost unheard of for a no annual fee cash back card offering a hefty welcome bonus.
After making at least $1,000 in purchases in the first 90 days of your account opening, you will earn a $200 cash rewards bonus. This is quite a nice bonus for a card that's already saving you a bundle on interest. Unlike some of the other cards we reviewed on this page, this card doesn't offer any special bonus categories. However, it makes up for it with a solid 1.5% cashback on all purchases. If you dislike keeping track of rotating categories this may be the card for you.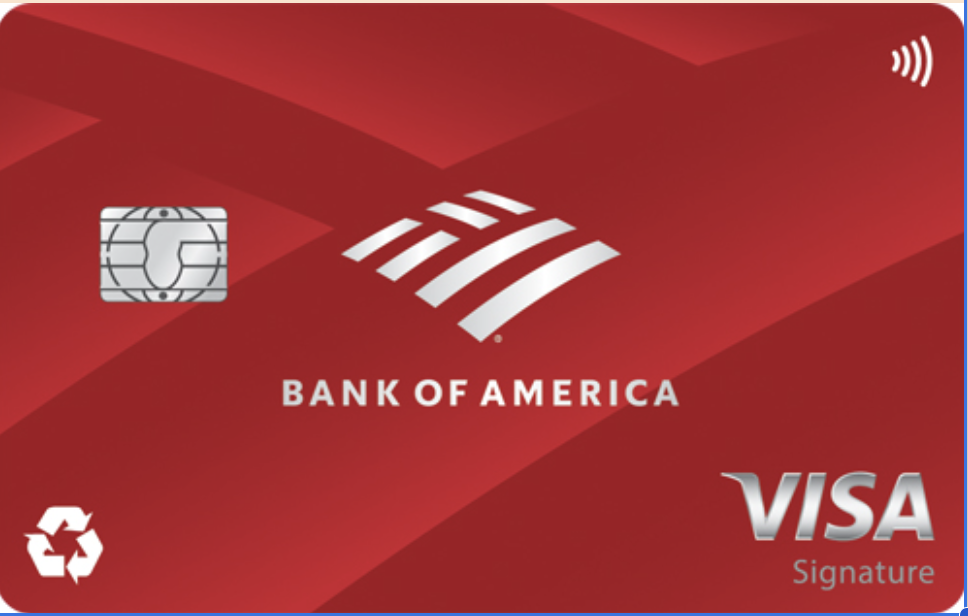 The Customized Cash Rewards card also offers an attractive Intro APR deal. You get 0% Intro APR for the first 18 billing cycles for purchases, as well as balance transfers as long as the transfers are made in the first 60 days of account opening. A 3% fee (minimum $10) applies to all balance transfers. A Variable APR of 18.24% to 28.24% will apply after the Intro Period.
With interest rates going up constantly, this is a good time to do a balance transfer if you carry a balance on other high interest credit cards. Instead of paying your current bank hundreds or even thousands in interest why not put that money in your own pocket? To sweeten the deal, this no annual fee card also offers $200 cash rewards bonus when you make at least $1,000 in purchases in the first 90 days of account opening.
With the Customized Cash Rewards card you can also earn 3% cash back in one category of your choice: gas, online shopping, dining, travel, drug stores, or home improvement/furnishings and 2% cash back at grocery stores and wholesale clubs on the first $2,500 in combined choice category/grocery store/wholesale club purchases each quarter, then earn 1%. This is a great card for people who can keep track of their spend categories.
Which Card Should You Get?
The Wells Fargo AutographSM is one of the best deals I've seen in my many years of writing about credit cards for Yahoo, US News, and Wise Bread.
You never know how long this offer may last. Take advantage of it today before it's too late.
» Apply Now! Start Earning a Bonus Worth $200 in Cash Redemption Value and 3x Bonus on Popular Categories!
Apply Now
Apply Now
Apply Now
at Wells Fargo's secure site
This card is a slam dunk choice for earning a massive bonus and unlimited rewards.