Pay No Interest Until 2020 & Earn High Cash Back:
Discover it® Cash Back Review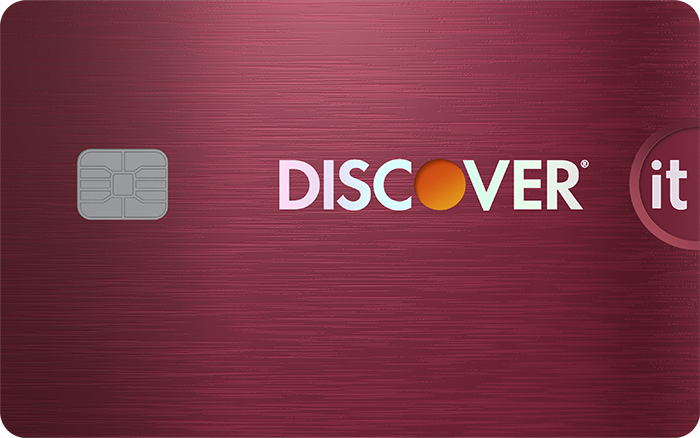 Apply Now
at Discover's secure site
Pros
INTRO OFFER: Discover will match ALL the cash back you've earned at the end of your first year, automatically. There's no signing up. And no limit to how much is matched.
Earn 5% cash back at different places each quarter like gas stations, grocery stores, restaurants, Amazon.com and more up to the quarterly maximum, each time you activate.
Plus, earn unlimited 1% cash back on all other purchases – automatically.

Redeem cash back any amount, any time. Rewards never expire.

Use your rewards at Amazon.com checkout.

Get an alert if we find your Social Security number on any of thousands of Dark Web sites.* Activate for free.

No annual fee.
+ more
Greg Go is a credit card expert whose financial advice has been featured on US News & World Report, Business.com, and Yahoo! Finance.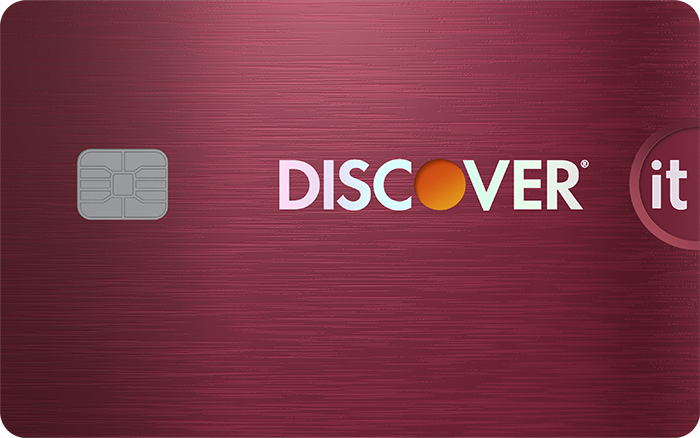 Bottom Line:
0% Intro APR for purchases and balance transfers for 14 months.
Cashback Match™ ­– Discover will match ALL the cash back you earn at the end of your first year, automatically.
5% back on quarterly categories like gas stations, grocery stores, and Amazon.com, up to the quarterly maximum when you activate.
The intro offer and rewards program you get with the Discover it® Cash Back, is one of the most valuable cash back combinations you'll find with any rewards credit card right now.
There's no annual fee for the card. And, if you plan on making big purchases, you can save hundreds of dollars in interest with the 0% intro APR for the first 14 months. (After that, a variable APR of 14.24% - 25.24% will apply.) You'll have until 2020 to pay off your purchases this year, without worrying about interest. For even more peace of mind, Discover was ranked as the top issuer for customer satisfaction in J.D. Power's 2018 credit card satisfaction study.
You don't have perfect credit? It's ok. While most card issuers reserve high cash back rewards opportunities for those with excellent credit, you might still qualify for this card with less-than-perfect credit. It's available to those with average to excellent credit, which is usually a credit score of 670 or higher. This is the only card offering a huge intro offer as well as an unheard of rate of cash back to those without great credit.
So, about that cash back. You can potentially earn as much as 5% cash back ­– twice – on gas this quarter.
Here's how – first, you earn 5% cash back, up to the quarterly maximum, in purchase categories you activate. The quarterly purchase category from now through June 2019 is gas stations, Uber, and Lyft.
With Discover's exclusive Cashback Match™ offer, you can essentially double the cash back you get on your purchases for your first year. So, if you earn $250 in your first year, Discover will automatically double it to $500 – that's like getting 10% cash back on the quarterly categories! It's rare to earn this much cash back in any category with any credit card.
Also, Discover's extra security features allow you to get your everyday shopping done with a little less stress. Has your card been lost or stolen? You can freeze activity to prevent unauthorized purchases. Discover also provides FREE Social Security number alerts for additional security. Further, if you have a problem, you won't deal with customer service issues of a typical big bank. Discover has long been known for great customer service that is 100% U.S.-based. When you have a question or concern, you can call the help line and get a real person on the line immediately.
The Downsides of This Card
You do have to make sure you activate the quarterly category that you want to earn the 5% cash back in. Further, you won't get the cash back earned through Cashback Match immediately. It is awarded automatically at the end of your first year. However, the additional step and the wait are worth it when you consider the opportunity to earn the most cash back for your purchases.
Who Should Get This Card
Let's face it. Gas makes up a significant portion of most families' budget. Why not get rewarded for it? The Discover it® Cash Back card is the only card available that offers as much as 5% cash back on gas and it's doubled at the end of your first year.
» Apply today and get the most cash back for your gas station purchases!
Discover it® Cash Back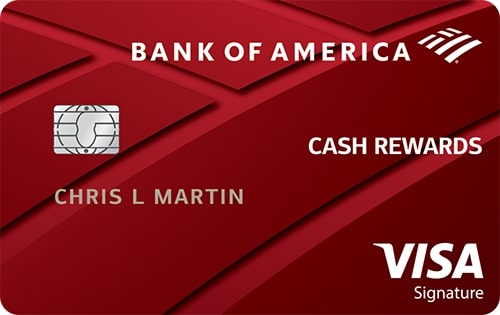 Editor's Pick
Discover it® Cash Back Card
Annual Fee
Bonus Offer
0% Intro APR
3% gas cash back
2% cash back on groceries
Extra bonus for existing bank customers
100% U.S. Based Customer Service
Our pick