The Best Credit Card for People With Fair/Average Credit
This post contains references to products from our advertisers. We may receive compensation when you click on links to those products. The content is not provided by the advertiser and any opinions, analyses, reviews or recommendations expressed in this article are those of the author's alone, and have not been reviewed, approved or otherwise endorsed by any bank, card issuer, airline or hotel chain. Please visit our Advertiser Disclosure to view our partners, and for additional details.
It can be difficult to rebuild your credit after a financial setback — or just to develop a credit history from almost nothing. You can use a credit card to do it, but you may not qualify for one with great perks and terms if you don't have excellent credit. If you have a bad credit score, you might want to look into secured cards. However, if you have a fair/average score (around the 630-689 range) you can get a regular credit card — complete with cash back or rewards — that doesn't require such a high credit score to qualify.
Even if you're in the fair/average range, you still have access to credit cards that offer decent cash back or rewards and reasonable terms. Just make sure to use them responsibly, and you'll be able to qualify for cards with even better terms and rewards in no time! (See also: How to Improve Your Credit Score)
Reflex Mastercard®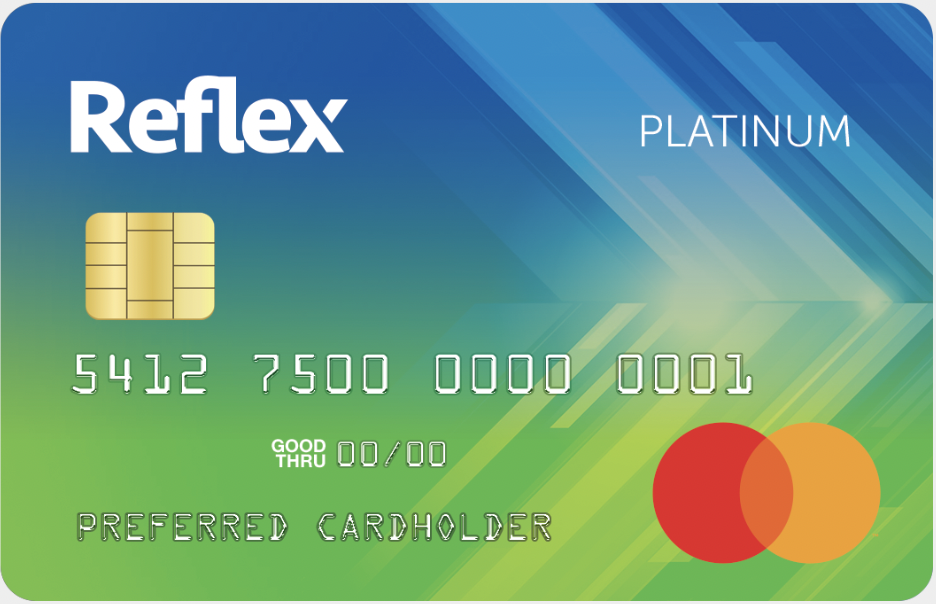 The Reflex Mastercard® allows you to pre-qualify for a Mastercard with a $300-$1,000 credit line without affecting your credit score. There is an annual fee of $99, but because this is an unsecured credit card, you won't need to pay a security deposit to start building your credit score. (However, there are security deposit options at the $500 level if you'd like to go that route.)
Click here to learn more and apply for Reflex Mastercard® today!
Upgrade Visa® Card with Cash Rewards
The Upgrade Visa® Card with Cash Rewards has no fees and offers credit lines from $500 to $50,000. This card also helps you save money by allowing you to set payoffs to bring your balance down faster. One of the benefits of this card is a much lower cost than traditional credit cards.
Click here to learn more and apply for the Upgrade Visa® Card with Cash Rewards today!