The Best 0% Balance Transfer Credit Cards
This post contains references to products from our advertisers. We may receive compensation when you click on links to those products. The content is not provided by the advertiser and any opinions, analyses, reviews or recommendations expressed in this article are those of the author's alone, and have not been reviewed, approved or otherwise endorsed by any bank, card issuer, airline or hotel chain. Please visit our Advertiser Disclosure to view our partners, and for additional details.
Those who live under a mountain of credit card debt quickly realize that their suffering has two components. First there is the principal, the actual amount of goods and services that was charged to their credit card. Secondly, there are the financing charges imposed each month on their balance. With each statement cycle, their average daily balance is multiplied by one twelfth of the card's Annual Percentage Rate (APR). Therefore, if you owe $6500 on a card with an APR of 18%, you are incurring almost $100 in interest each month.
Due to the effect of compounding interest, the finance charges incurred each month add to your balance, resulting in more interest being accrued with each passing month. (See also: What You Must Know Before Transferring Credit Card Balances)
How a Balance Transfer Works
To help relieve the burden of debt and acquire new customers, banks have long offered credit cards with a 0% promotional APR, for a limited time, on balance transfers. Applicants who qualify for a new card with these promotional rates can have their existing balance paid off by their new card. During the time that the 0% promotional rate applies, interest is not being accrued on the balance transferred; however, the amount transferred is almost always subject to a one-time balance transfer fee.
This fee, typically 3%-5%, is added to the new balance. Also, cardholders are still responsible for making minimum payments on their account. New transactions may incur interest at the standard rate, although in some instances, the 0% promotional rate also applies to new purchases as well. Finally, no matter how much you are struggling with your debt, it is critical that you continue to make all of your payments on time, as only applicants with the excellent credit will qualify for most of these promotional credit card offers.
How to Save Money With a Balance Transfer
First, it is crucial that those seeking a balance transfer do so as part of a comprehensive plan to eliminate their credit card debt. Such a plan should focus on maximizing their income, minimizing their expenses, and regularly paying down their entire credit card balance before the promotional rate expires.
As part of an overall plan to eliminate debt, the benefits of a balance transfer are clear. For example, if a cardholder has an existing credit balance of $10,000 on a card with a 18% APR, that cardholder is currently accruing almost $150 in interest each month. If the cardholder continues to pay interest while reducing the balance by $700 each month, that person will still have accrued $1,340 of interest over the 17 months it took him to pay off the balance.
Alternatively, that person could accept a balance transfer offer of 15 months at 0% interest with a 3% balance transfer fee. In this case, that person's old balance of $10,000 will be paid off, while they will incur a new balance of $10,000 plus $300 in balance transfer fees. If all goes according to plan, at the end of the 15 months, the new balance will be paid off and the cardholder will have saved over $1,000 in interest.
A 0% balance transfer is not an instant solution to the problem of credit card debt. You should think of these offers as a significant push up a big mountain, but you will still have to do most of the work yourself.
Top 0% Balance Transfer Cards on the Market
Like every aspect of the credit card industry, we are fortunate to enjoy an extremely competitive market for 0% balance transfer credit cards. None of these cards have annual fees. Here are the top offers currently available.
Bank of America® Customized Cash Rewards credit card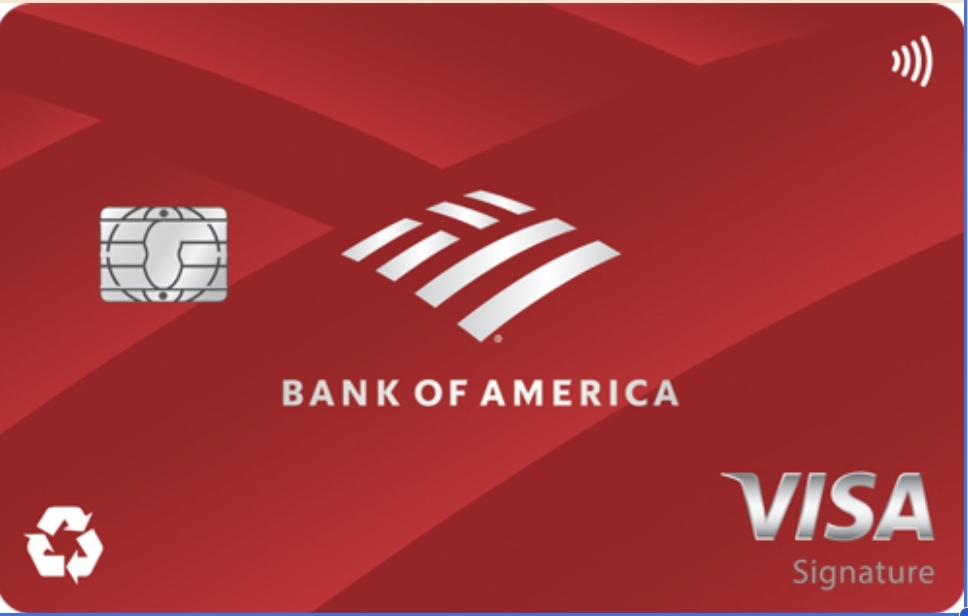 The Bank of America® Customized Cash Rewards credit card offers a 0% introductory APR for 15 billing cycles for purchases and for any balance transfers made in the first 60 days, then 14.24% - 24.24% Variable APR applies. A 3% fee (min $10) applies to all balance transfers. This card also offers 3% cash back in the category of your choice: gas, online shopping, dining, travel, drug stores, or home improvement /furnishings, automatic 2% at grocery stores and wholesale clubs (for the first $2,500 in combined grocery/wholesale club/choice category purchases each quarter), and unlimited 1% on all other purchases. There is no annual fee.
Click here to learn more and apply for the Bank of America® Customized Cash Rewards credit card today!
BankAmericard® credit card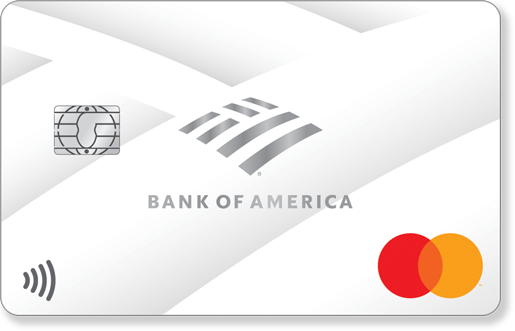 The BankAmericard® credit card offers 0% intro APR on balance transfers for 18 billing cycles, for balance transfers made in the first 60 days. After that, a variable APR of 13.24% - 23.24% applies. There is a 3% balance transfer fee, minimum $10. There is no annual fee. New cardholders can earn a $100 statement credit after making $1,000 in purchases in the first 90 days of account opening.
Click here to learn more and apply for the BankAmericard® credit card today!
Low Interest Credit Cards for Long Term Debt
Another option to save money if you have a large credit card debt is to transfer the balance(s) to a low interest credit card. This option is especially attractive if you won't be able to pay off the entire balance within the 0% intro APR period of the cards above. Click here for good low interest credit card choices.
Like this article? Pin it!